p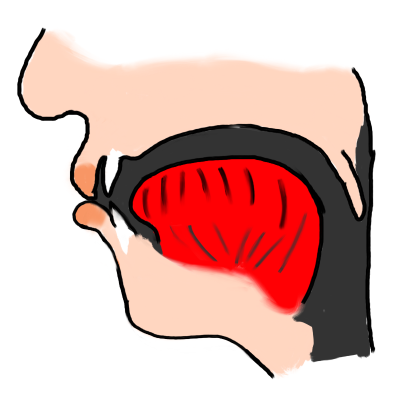 A French 'p' is generally pronounced in a similar way to an English 'p' in "spit", "sport" etc. In other words, it is not usually followed by a "strong burst of air" (aspiration) as in the 'p' sound of English "pit", "port" etc. If you are a native English speaker, put your hand in front of your mouth while you say "port" then "sport"; you'll feel a stronger breath of air with the first of these words. When you pronounce a French 'p' sound, you do so as in the second of these words, so that you don't hear or feel the strong breath of air.
ə
The 'schwa' or 'neutral e' is pronounced with the tongue in a "central, relaxed" position and the mouth also in a 'half open, relaxed' position. Note that many French speakers actually tend to pronounce this vowel as a 'close eu' vowel (as occurs at the end of words ending in -euse), or at least with some rounding of the lips.
Notice how this sound is pronounced as a little "off-glide" at the end of the word even though there isn't an -e in the spelling. It doesn't receive stress, and would typically disappear when followed by another word.